January / February / March
Australia Day 
The Australia Day celebrations offer a free event for the community including free breakfast at the Northern Beaches and Esplanade, music and community run activities.Palm Cove will be full of activities with a free bbq breakfast, live music, kids entertainment, market stalls, beach games, and a live broadcast by Triple M.The Esplanade will be for both residents and visitors with a free bacon and egg bbq breakfast, backyard sports with local sports stars, and prizes and giveaways through the Hit FNQ live radio broadcast.Both locations attract between 3,000 and 5,000 attendees, including residents and tourists.
http://www.cairns.qld.gov.au/whats-on/annual-events/australia-day-celebrations
Gong Xi Fa Cai !  Xin Nian Kuai Le !
Chinese New Year is the longest and most important festivity in the Chinese Lunar calendar.  Cairns has a strong relationship with China, and this is reflected in our relationships with our Sister City, Zhanjiang, and our Friendship City, Zhongshan. 
The hugely popular festival showcases the city's rich Chinese heritage through music, dance and cultural performances, food, market stalls, and a parade featuring the traditional Chinese dragon, lions and the 12 zodiac animals.In addition to thousands of local attendees, the annual Chinese New Year Festival attracts around 10,000 Chinese nationals to the city each year. Many of these visitors travel on specially-chartered flights from China to celebrate their important cultural holiday in Cairns.
The Commonwealth Games Queens Baton Relay
The eyes of the Commonwealth will be on Cairns from March 15-17 next year, as the Queen's Baton journeys towards its final destination, the Gold Coast 2018 Commonwealth Games (GC2018) Opening Ceremony on 4 April 2018.Across Australia approximately 3,800 batonbearers are needed to share the dream of the ?friendly Games? as part of the QBR. Batonbearers for the Queen's Baton Relay will be announced in November 2017.
Information from Cairns Regional Council website.
http://www.cairns.qld.gov.au/whats-on/annual-events
Cairns Events | June- August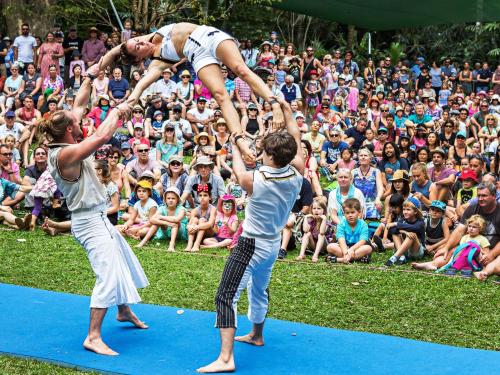 June
Ironman
Whether you're looking to compete or just want to cheer on the competitors, Cairns Airport Ironman Asia-Pacific Championship perfectly combines sportsmanship and paradise.
See more about Ironman here
July

Cairns Indigenous Arts Fair
This unique event celebrates Indigenous Australian and Torres Strait Island culture. Includes an art fair, art market and cultural performances. 13th-15th July.
See full itinerary here
Cairns Show
The biggest event on the Cairns calender. Enjoy entertainment, agricultural displays, fair ground rides and more! 18th-20th July
August
Cairns Tropical Writers Festival
Bringing together stories from Australian authors, the Cairns Tropical Writers Festival includes workshops and more! August 17th-19th
See full itinerary here.
Cairns Festival
This action-packed festival showcases everything we love about the region! Entertainment, arts, culture and more! August 24th- September 2nd.
See full itinerary here.
Photo: http://businesseventscairns.org.au
April / May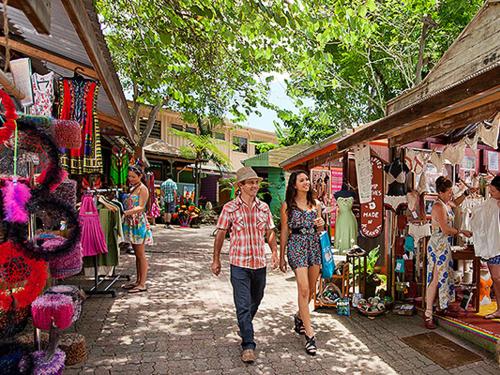 2018 Commonwealth Games 
The men?s and women?s Basketball competition will be staged at magnificent indoor arenas in Cairns, Townsville and the Gold Coast, enabling fans far and wide to experience Basketball at its best! 
TICKETS FROM: $15 (Children), $30 (Adults)


 
June / July