Cairns Events | July- August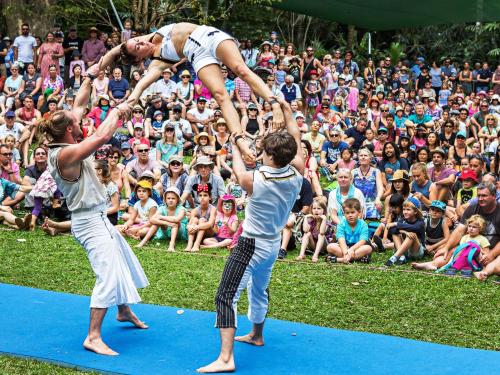 July

Cairns Indigenous Arts Fair
This unique event celebrates Indigenous Australian and Torres Strait Island culture. Includes an art fair, art market and cultural performances. 13th-15th July.
See full itinerary here
Cairns Show
The biggest event on the Cairns calender. Enjoy entertainment, agricultural displays, fair ground rides and more! 18th-20th July
August
Cairns Tropical Writers Festival
Bringing together stories from Australian authors, the Cairns Tropical Writers Festival includes workshops and more! August 17th-19th
See full itinerary here.
Cairns Festival
This action-packed festival showcases everything we love about the region! Entertainment, arts, culture and more! August 24th- September 2nd.
See full itinerary here.
Photo: http://businesseventscairns.org.au
Cairns Events: September- October
September
Carnival On Collins
Celebrate Father's Day with this huge market at the Botanic Gardens and Tanks Arts Centre Precinct. 2nd September.
Find out more about Carnival On Collins here
Cairns Amateurs Carnival
This two day extravaganza is the biggest racing event in Cairns! Show off your racing style in Fashions Of The Field or opt for a luxury all-inclusive package in the Birdcage. 7th and 8th of September.
See more about Cairns Amateurs
October
Cairns Tropical Pride
This festival celebrates the diverse and beautiful people and places of Cairns and Far North Queensland. Share your LGBT pride and enjoy activities such as fashion shows, rainforest excursions and more. October 12th-14th.
See full itinerary here.
Babinda Harvest Festival
Babinda's "Festival Of The Flags" features a grand parade, an abundance of market stalls, childrens entertainment, live entertainment and more. October 13th.
See full itinerary here
Photo: cairnsamateurs.org.au
April / May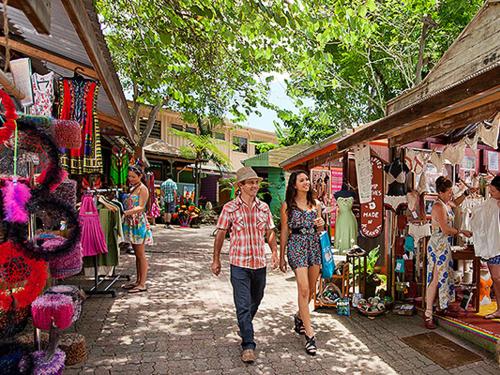 2018 Commonwealth Games 
The men?s and women?s Basketball competition will be staged at magnificent indoor arenas in Cairns, Townsville and the Gold Coast, enabling fans far and wide to experience Basketball at its best! 
TICKETS FROM: $15 (Children), $30 (Adults)


 
June / July